Major Causes and Treatment of Hair PRP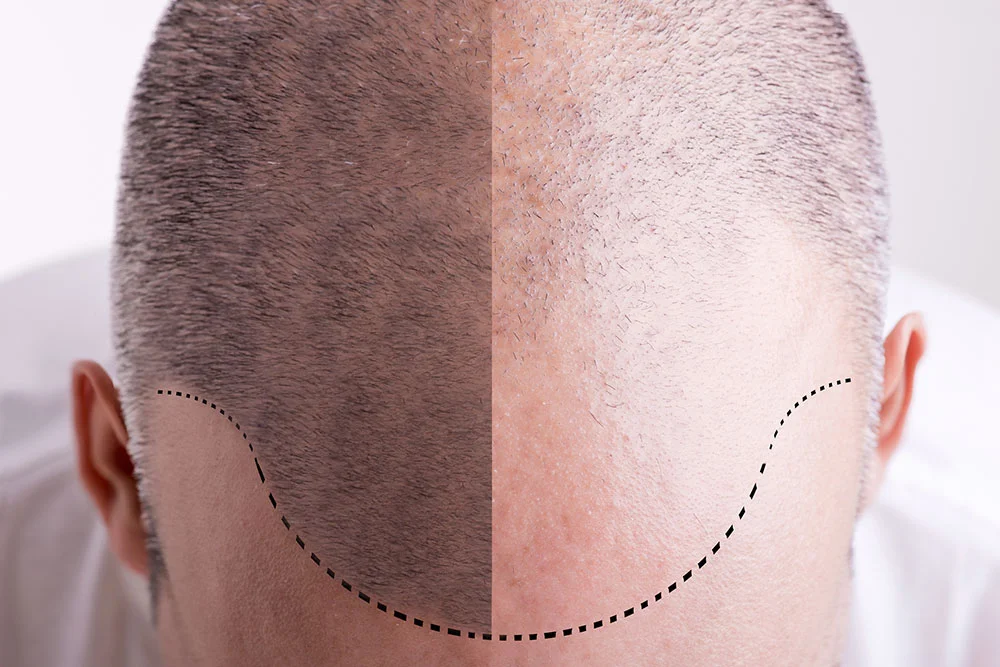 1. Hair PRP:
PRP known as platelet-rich plasma is a non-invasive cosmetological treatment, used to treat the hair-shedding condition also known as Alopecia. 
PRP is derived from the bloodstream and has been used for years to treat musculoskeletal conditions, and more recently have been introduced in cosmetology to treat skin conditions.
Alopecia is a condition that affects both males and females and may be upsetting. Therefore PRP in Islamabad is done to manage varying degrees of hair loss. This is one of the effective procedures to help reverse hair loss conditions.
2. Major Causes for Opting for PRP Treatment:
The PRP procedure is opted for treating hair loss. This controls the condition of Androgenic Alopecia, thought to minimize the enzymes causing hair shedding.
This procedure also controls hair loss and helps the hair to re-grow. Thus, it prevents an individual to get bald while managing the condition before it gets worse.
This procedure is used with hair transplant surgeries to treat hair thinning.
Various other hair treatment procedures have been opted for once the individual gets completely bald e.g. hair transplant or wigs but PRP is the option used beforehand.
3. Prp, Extraction Procedure :
PRP, as the name suggests, is extracted from the blood of one's own self. 
It is drawn from the bloodstream of the individual, the blood is centrifugated and plasma is separated from other components deducing platelet-rich plasma at the end. A few steps are explained as follows:
1. The Blood Draw :
The health professional will draw the blood out from the arm and collect it in the tube, the blood is put into the centrifugation machine where the components of the blood are separated from red blood cells.
2. Centrifugation:
This is the procedure that takes around 10-20 mins the aim is to isolate the plasma from RBCs and WBCS. A yellow-colored material is separated at the end.
3. Injecting PRP:
PRP is injected into the scalp to stimulate hair growth.
4. The Connection Between PRP and Hair Regrowth:
Platelets are one of the four primary components which are present in the bloodstream of an individual. The other three are RBCs, WBCs, and plasma.
Platelets help the growth and regeneration of the dermal papilla cells of the scalp present deep down into the skin layers.
5. Effectiveness of PRP:
There has been researched that hair PRP is effective in the treatment of AGA alopecia which affects both males and females having varying degrees of baldness in any area of the scalp, this produces more effective results in addition to topically applying therapies for baldness. 
Thus, this is an effective alternative for AGA alopecia.
6. Cost for PRP:
PRP treatment may be expensive, this carries three sessions each of the session ranging from 13000-25000 rupees in Islamabad. 
Sometimes, to maintain the effects of the therapy more than 3 sittings are required scheduled after every 4-6 months.
7. Benefits Of PRP If Used In Addition To Other Treatment Regimes:
PRP benefits people

who have no bald patches and whose hair roots are still alive. It rejuvenates the hair follicles when plasma is injected into the scalp through a medical-grade syringe, containing certain growth factors that promote hair growth and make them stronger and denser again.

It also benefits patients

who have dull dry hair and if they undergo such therapy so they can observe the miraculous effect of shiny dense hair.

PRP treatment is a great help

for people whose hair follicles are surviving on their scalps.
8. Advantages Of Hair Prp If Performed Independently: 
Safe procedure

with no major incisions

Increase the thickness of the hair

This leads to

Less dandruff

on the scalp through revitalization

Darkening of the hair 

Limits the

hair loss,

to one month following the treatment 

Strengthening the hair.
9. Duration Of PRP Procedure :
There is no downtime in performing the procedure .it takes around 45 – 60mins get this procedure done. this time is required for each sitting. 
This is an outpatient procedure. ie one does not need to get admitted to the hospital before the procedure. 
10. Recovery Periods:
The recovery period is rapid as one can return to a regular routine right after the procedure.
11. PRP Facts:
This treatment support

wound healing

, trauma, and joint injury. this technique resolves male baldness patterns majorly also stimulates growth and enhances cosmetic appearance.

The results for

PRP for the scalp

may show the results after 6 months; where if prescribed it may require more sessions if the doctor advises.

Because the treatment procedure uses one's own tissues so it is a safe procedure with minimum chances of infection.
FAQs
Who performs Hair PRP?
Dermatologists perform hair PRP. It is advised to book a professional dermatologist before undergoing such a procedure.
Best dermatologist for Hair PRP?
DR.Mahvish located in Islamabad is one of the best-reviewed dermatologists to perform this procedure if you are looking for hair treatment then book her now.
What could be the potential side effects of Hair PRP?
The potential side effects of hair PRP are as follows:
Infection

Allergy

Bleeding

Tissue damage 

Nerve injury
But these are very rare because the tissues used in the procedure are extracted from one's own body so the body does not react to such treatment aggressively. This procedure is performed by a professional so there is no ambiguity going under such a procedure.
Conclusion:
Hair PRP is one of the effective treatments for varying degrees of hair loss and hair thinning. Many famous celebrities have undergone such procedures and this has been proven as a responsive treatment. 
This treatment is suitable for all age groups. This has been trusted by many people for retrieving their lost hair using this treatment procedure.