Non-Surgical Face Lift Fillers in Islamabad
As nonsurgical procedures become increasingly safe and effective, more men and women are taking notice.
A nonsurgical facelift is a combination of minimally invasive and nonsurgical procedures, designed to rejuvenate and refresh the appearance.
Compared with a surgical facelift, these techniques do not require large incisions, general anesthesia or overnight hospitalization.
The noninvasive treatments get patients in and out of the doctor's office quickly, with little post-op discomfort and minimal downtime. Even though you will not "go under the knife," the anti-aging results from a nonsurgical facelift are still significant.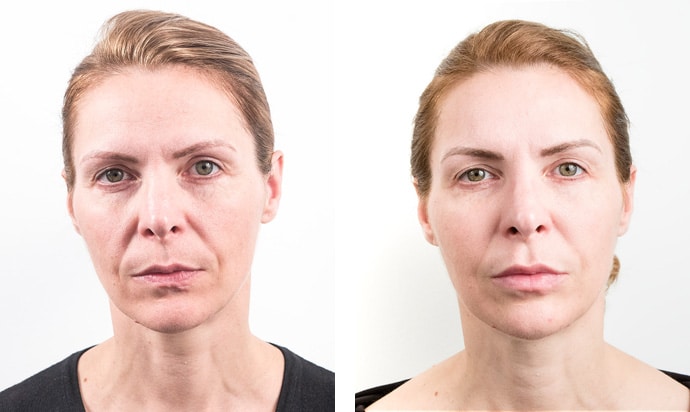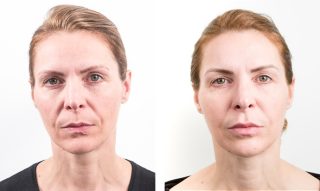 Pros of the nonsurgical facelift
Fast
Little discomfort
No general anesthesia
Economical
Temporarily try out a new look
Cons of the nonsurgical 
Moderate, less dramatic results
Treatments must be repeated
Costs can add up over months
The components of a nonsurgical facelift
Each nonsurgical facelift is custom-tailored to meet the individual's unique needs.
A variety of noninvasive techniques are available, addressing anything from fine lines, deep creases, lax skin, thinning lips, sunken cheeks, large pores, acne scarring and the loss of facial volume.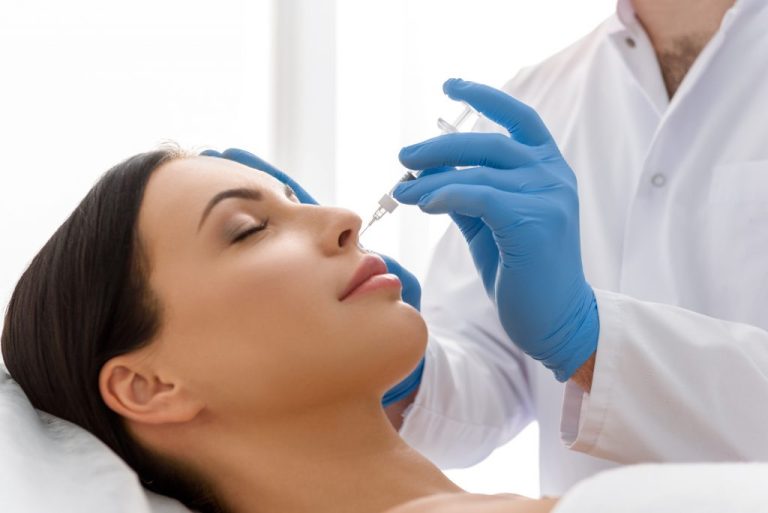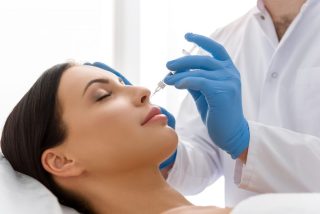 Common components of a nonsurgical facelift include:
Dermal fillers
They are a cornerstone of nonsurgical facelifts.
These smooth-gel injectable immediately restore volume along the cheeks, temples, lips and under the eyes.
Plumping sunken areas, dark shadows are eliminated, creating youthful vibrancy.
Placed along the Nasolabial Folds or Marionette Lines, fillers can create definition and smooth tissues for a wrinkle-free look.
Dermal fillers can be made from several products, including moisture-rich Hyaluronic Acid (HA). Their plumping and smoothing properties can last from six months to over a full year.
Botox
An important piece of the nonsurgical facelift puzzle, BOTOX offers unmatched wrinkle reduction.
Often used to smooth forehead creases, frown lines and crow's feet, Botox works on any dynamic wrinkle.
Temporarily relaxing the targeted muscle, Botox smooths lines associated with repetitive expressions.
Although Botox does not provide immediate wrinkle relief, patients will see results in one to two weeks.
Benefits of Botox can last three months.
Fat injections
Fat Injections are a semi-invasive procedure, using fatty tissue extracted through liposuction on a different area of the body.
These fat cells are cleaned and processed, then reinjected into the face to enhance facial volume.
The living fat cells will integrate with the existing tissues, offering youthful contours that will last for years to come.
Needleless treatments
Several components of a nonsurgical facelift work to create a glowing complexion while skipping the needle altogether. Modern-day chemical peels are a trusted, noninvasive technique, shrinking large pores and improving overall skin quality.
Dermabrasion and microdermabrasion resurface and exfoliate the skin, ridding dry and damaged tissue.
Fine lines, wrinkles and hyperpigmentation are reduced as fresher skin comes to the surface. Laser and ultrasound treatments, such as Ultherapy use concentrated energy to address the deepest, foundational layers of the skin. Over the months to come, tissues become firmer.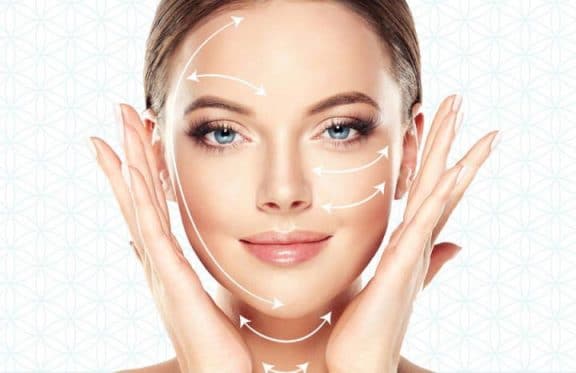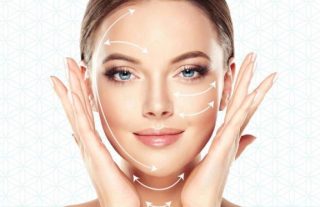 Nonsurgical facelift maintenance
Noninvasive treatments need to be repeated every few months to maintain optimal results.
Note that the more diligent you are about maintaining these nonsurgical treatments, over time, the less you may need.
After a Botox session, as the skin and muscles are relaxed, expression lines will not worsen, meaning less product can provide similar results in the future.
Additionally, the HA in dermal fillers will increase the body's collagen production, creating a sturdy scaffolding layer beneath the skin.
Wrinkles are not as deep, so later on, fewer syringes of fillers may be needed.
No matter the treatment, the aging process will continue. Working with a board-certified dermatologist like Dr. Mahvish means that each nonsurgical facelift can be custom-tailored for your skin's evolving needs. Eventually, if the noninvasive techniques can no longer achieve the desired results, a surgical procedure can be considered.
It all starts with a consultation with a board-certified dermatologist. Do your homework. With a qualified team, a nonsurgical facelift can quickly take years off your appearance and no one will ever know you had anything done.