---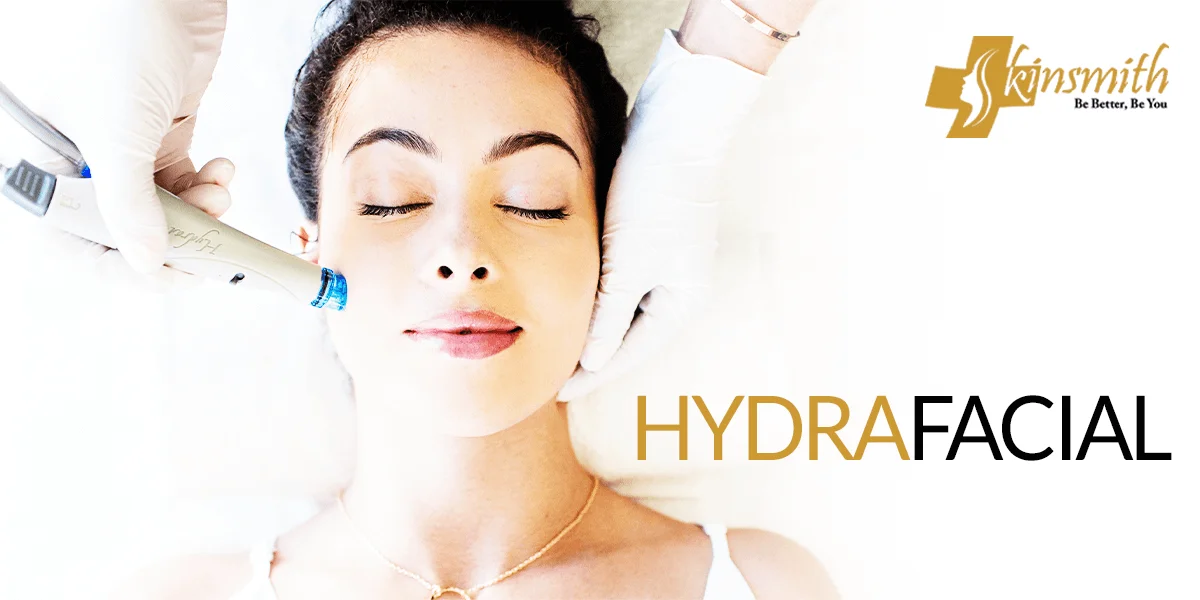 Hydrafacial is the procedure everyone can get to make their skin look gorgeous. Everyone enjoys going under this treatment irrespective of age or gender. Many cosmetologists advise such facials to people who want their skin to look healthy and clear.
Hydrafacial in a Nutshell:
Hydrafacial is a technology that uses hydra technology to enrich your skin. This benefits the skin by cleansing the collaged pores and hydrating the skin, reducing fine lines, and treating under eye-bags and acne scars. 
It is the modern form of the facial if one wants to achieve fresh skin free from acne spots and acne scars then go for this treatment.
Acne:
Though acne is associated with younger people now anyone at any age gets affected by it. Acne is the reaction of the overproduction of oil from the sebum oily glands present on the skin. 
It causes pimples when the excess blocks the oil ducts this damages the skin leading to acne scars.
Acne Scars and Hydrafacial:
If you are worried about the daily popping of pimples on your face,  clogged pores, enlarged pores, or damaged skin due to acne. Then don't get concerned about this condition, all of these conditions are now manageable. 
The best-known treatment that can benefit people with all these presenting symptoms is Hydra facial.
Hydrafacial Benefits For Acne Scars:
Hydrafacial is a noninvasive painless modern form of facial that is done through machines rather than the conventional hand massage. It provides skin exfoliation which "helps" get rid of the acne scars and the acne itself.
Acne scars are formed when cystic acne penetrates the dermis layer affecting the skin deeper down into the tissues damaging the skin and leading to acne scars. 
It affects the skin around it and also causes hyperpigmentation. The clogged sebum toxifies the skin leading to skin damage and a rough appearance to the skin.
This treatment leads to detoxifying the skin and helps exfoliates the skin removing dust and acne-causing factors. Thus, HydraFacial benefits in removing acne scars.
Benefits Of Getting Hydrafacial:
It "Helps" reduce and minimize the visibility of acne scars and fine lines.
Some hydrafacial improve skin health by increasing blood circulation and making the skin look healthier and fresh.
Hydrafacial is safe to use in people having hypersensitive skin as it does not involve any kind of heat or electric current, and does not affect the skin if it is acne prone.
Hydrafacial hydrates the skin and boosts blood circulation in your face.
Also effective in minimizing the pores for clearer skin, in this case, it is the best option for treating acne scars.
Side Effects:
Hydrafacial has no potential side effects. if at times the skin gets red or irritated this situation subsides immediately.
Candidates for Hydrafacial:
Everyone can get hydrafacial. The biggest advantage of the hydra facial treatment is that it is suitable for any age group from young individuals to old age people. 
It is beneficial for any skin type but the ones who are:
Pregnant

Have active rashes

Sunburn

Rosacea
They shall abstain from such procedure.
Sessions Required for hydra facial:
Although the skin looks glowy after one session. The treatment is not a quick fix- to minimize condition like acne scar and improves skin condition it takes more than one session. 
To get maximum results it is recommended to get the treatment done after every 4-6 weeks.
Best Clinic For Hydra Facial:
The best skin clinic for hydra facials is SkinSmith clinic located in Islamabad. It is owned by one of the best-known dermatologists Dr. Mahvish Aftab who is among the top-rated dermatologist in the twin cities.
Cost:
The cost of a hydra facial depends upon the type of hydrafacial done and also the skin type.it may also depend upon the intensity of the scar and the condition of the skin.
At SkinSmith this treatment range from 9500 – 13000 rupees. 
Read Also: I have acne. Should I see a dermatologist?
Conclusion:
Hydra facial is very effective in treating various skin conditions. from clogged pores to skin rejuvenation. It is proven by many dermatologists that hydrafacial has more benefits than its downsides. 
Therefore,it is recommended to everyone with skin problems to get this treatment done if one wants to have smooth and vibrant skin.
FAQs:
Is hydrafacial good for acne scarring?
Yes, hydrafacial "Helps" minimize acne scars boost blood circulation in the skin, and boosts the regulation of collagen in the skin leading to fresh and healthy skin.
Does Hydrafacial lighten scar?
Yes, hydra facial lightens scars as it helps resurface the damaged skin. improved results will be seen after a couple of sittings with a dermatologist.
Does Hydrafacial remove dark spots?
It is a treatment that is also helpful in removing dark spots as it also benefits in reducing hyperpigmentation by hydrating the skin and boosting collagen and reducing melanin. 
Which treatment is best for acne scars?
There are many treatments done for acne scars but the best know treatment for managing acne scars is laser peeling. This is one of the most effective treatments known for acne scars. 
---